STEP 1.
CORPORATE IDENTITY
A compelling corporate identity is essential for your business's success. It serves as the visual representation of your brand, instilling trust and credibility in your audience.

A well-crafted identity sets you apart from competitors, communicates your values, and leaves a lasting impression. With a strong corporate identity, you establish a cohesive and memorable brand presence, attracting customers and fostering brand loyalty.
STEP 2.
COPYWRITING
A skilled copywriter plays a crucial role in your business's success. They have the power to craft persuasive and engaging content that captures your audience's attention, drives conversions, and enhances brand perception.

A copywriter understands how to communicate your unique value proposition, compellingly convey your message, and differentiate you from competitors. With their expertise, they can effectively engage and influence your target audience, ultimately boosting your business's growth.
STEP 3.
PHOTOGRAPHY
Discover the artistry of our indoor product photography services. With meticulous attention to detail and creative expertise, our skilled photographers will capture your products in their best light. From sleek and modern to elegant and rustic, we tailor each shoot to showcase your items' unique features and appeal.

Our controlled indoor environments ensure optimal lighting and composition, highlighting textures, colours, and intricate details. With a keen eye for aesthetics, we create compelling visuals that captivate your target audience and elevate your brand image. Let our indoor product photography unlock the true essence of your products, helping you attract attention, drive sales, and make a lasting impact in the market.
GREAT PHOTOGRAPHY IS ABOUT DEPTH OF FEELING, NOT DEPTH OF FIELD.
STEP 4.
VIDEOGRAPHY
Experience the power of dynamic storytelling with our indoor product videography services. Our expert videographers will bring your products to life through captivating visuals, seamless transitions, and engaging narratives. From product demonstrations to lifestyle showcases, we'll craft compelling videos that highlight your item's features, benefits, and unique selling points.

With professional lighting, pristine settings, and high-quality equipment, we ensure that every frame captures the essence of your product. Our attention to detail and creative vision will create videos that resonate with your audience, build trust, and inspire action. Elevate your brand with our indoor product videography and leave a lasting impression on viewers.
STEP 5.
Web Design
Just like a skilled chef, great web design combines artistry, technique, and an understanding of what appeals to the senses. Our web design services are crafted with the precision and creativity of a culinary master. We carefully blend aesthetic elements, intuitive navigation, and user-friendly functionality to create a digital experience that leaves visitors craving more. Just as a chef selects the finest ingredients, we handpick the perfect colours, typography, and graphics to visually delight your audience.

Our web designs are like well-balanced dishes, delivering a seamless fusion of form and function that engages, satisfies, and keeps users coming back for seconds.
STEP 6.
SEARCH
ENGINE
OPTIMIZATION
Having SEO (Search Engine Optimisation) for your website is crucial for several reasons. First, it helps improve your website's visibility and ranking in search engine results. This means that when potential customers search for products or services related to your business, they are more likely to find your website. Second, SEO helps drive targeted organic traffic to your site, increasing the chances of attracting qualified leads and conversions.

Third, it enhances the user experience by optimising your website's structure, load speed, and mobile-friendliness. Finally, SEO allows you to stay competitive in the online market, as businesses that neglect SEO may lose out on valuable opportunities to connect with their target audience.
STEP 7.
Google Ads
Google Ads, formerly known as Google AdWords, is essential for businesses looking to maximise their online presence and reach a wider audience. Firstly, Google Ads provides immediate visibility by displaying your ads prominently in search results, reaching potential customers actively searching for products or services like yours. Secondly, it offers precise targeting options, allowing you to reach specific demographics, locations, and interests.

Thirdly, it provides measurable results, enabling you to track ad performance, conversions, and return on investment. Furthermore, Google Ads offers flexibility, allowing you to set budgets, customise ad formats, and optimise campaigns based on real-time data. By leveraging Google Ads, businesses can significantly increase brand awareness, drive website traffic, and generate valuable leads.
STEP 8.
SOCIAL MEDIA
Social media is essential for businesses in today's digital age. It offers a multitude of benefits, including increased brand awareness, customer engagement, and lead generation. With billions of active users on platforms like Facebook, Instagram, Twitter, and LinkedIn, social media provides a vast audience for businesses to reach. It allows you to showcase your products or services, interact directly with customers, build brand loyalty, and gather valuable insights through analytics.

Social media also enables targeted advertising, helping you reach specific demographics and maximise your marketing budget. Embracing social media is crucial for staying competitive, expanding your online presence, and connecting with your target audience in a meaningful way.
STEP 9.
GOOGLE BUSINESS
Google My Business is essential for businesses looking to establish a strong online presence and attract local customers. With a Google Business listing, you can provide accurate and up-to-date information about your business, including your address, phone number, website, and operating hours. This listing appears in Google search results and maps, making it easier for potential customers to find and contact you. Additionally, Google Business allows customers to leave reviews, helping build credibility and trust.

It also provides insights and analytics to track engagement and monitor customer interactions. Having a Google Business presence enhances your visibility, credibility, and accessibility, driving more customers to your business.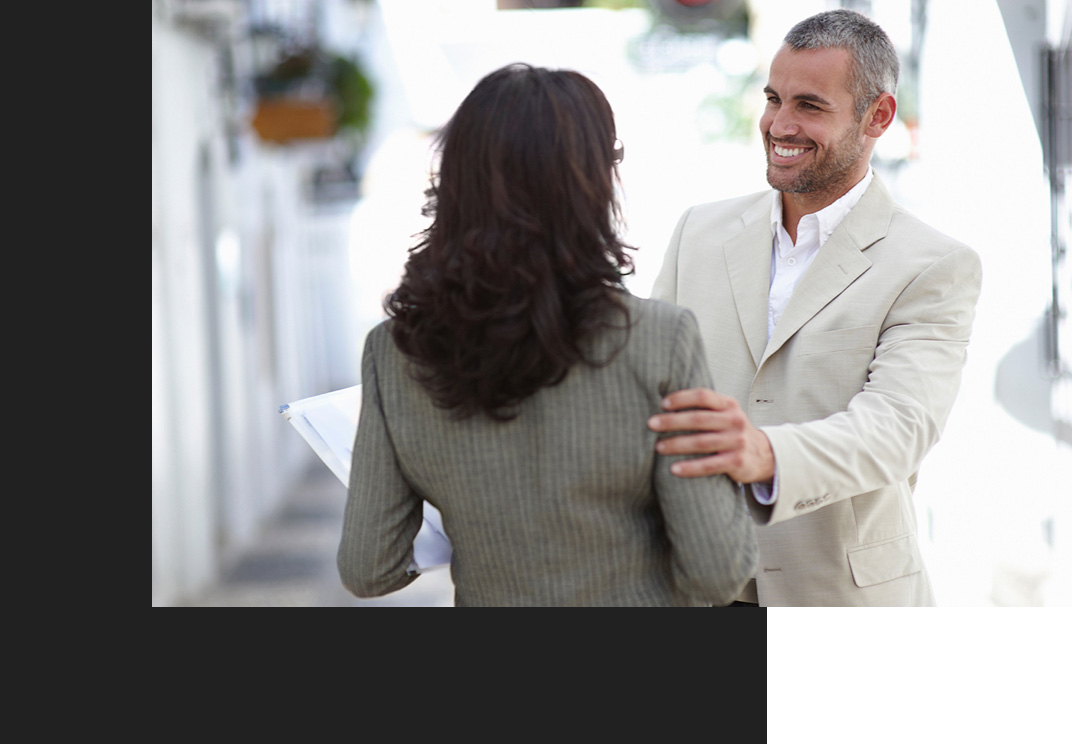 STEP 10.
REPUTATION
Maintaining a good reputation on Google Business is crucial as it influences potential customers' perception of your business. Positive reviews and ratings build trust, credibility, and attract more customers. A strong online reputation helps differentiate you from competitors and encourages customers to choose your business over others.
SHOULD I DO ALL THE STEPS?
Ten years ago the things were pretty easier. A simple website was enough to attract your customers, as your competitors had only fax. Nowadays the competition is stronger than ever, so you need to be the ONE in the market and be totally different from your competitors.